Best Sale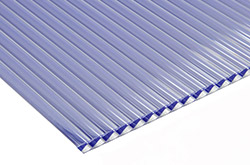 Shutter Multiwall Polycarbonate Sheet
It is new generation structural design of Multiwall Sheet, which is with multi concept of shutters and anti-UV.
أكثر من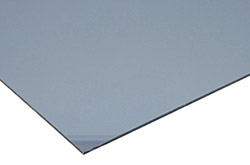 IR Absorbent Polycarbonate Sheet
It is added infrared absorber to block heat and also offers advantages in impact, light transmission, and UV stability.
أكثر من
SUN ASIA ورقة البولي ، ورقة البولي الصلبة ، ورقة البولي تنقش ، ورقة البولي غير لامع ورقة ، نشر ورقة البولي ، ورقة البولي مقاومة للحرارة ، ورقة الجدار البولي التوأم. Service Introduction
Sun Asia Enterprise Co., Ltd. is Taiwan ورقة البولي ، ورقة البولي الصلبة ، ورقة البولي تنقش ، ورقة البولي غير لامع ورقة ، نشر ورقة البولي ، ورقة البولي مقاومة للحرارة ، ورقة الجدار البولي التوأم. supplier and manufacturer with more than 29 years experence. Since 1990, in the Plastic Materials Industry, SUN ASIA has been offering our customers high quality ورقة البولي ، ورقة البولي الصلبة ، ورقة البولي تنقش ، ورقة البولي غير لامع ورقة ، نشر ورقة البولي ، ورقة البولي مقاومة للحرارة ، ورقة الجدار البولي التوأم. production service. With both advanced technology and 29 years experience, SUN ASIA always make sure to meet each customer's demand.
SUN ASIA welcome you to view our high quality products and feel free to
Contact Us
.
---
اعتذارنا...
تعذر العثور على الصفحة أو المستند الذي تبحث عنه.
If you typed the url address, make sure the spelling is correct, most address are case sensitive.
If you typed the keyword, make sure all words are spelled correctly or try different keywords.
إذا كان لديك أي سؤال آخر ل Sun Asia Enterprise Co., Ltd., رجاء خذ حريتك في