Best Sale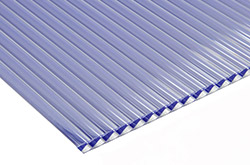 Shutter Multiwall Polycarbonate Sheet
It is new generation structural design of Multiwall Sheet, which is with multi concept of shutters and anti-UV.
More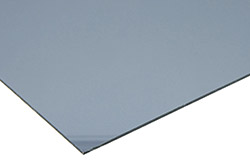 IR Absorbent Polycarbonate Sheet
It is added infrared absorber to block heat and also offers advantages in impact, light transmission, and UV stability.
More
Polycarbonate Sheet Manufacturer & Supplier- SUN ASIA
Based in Taiwan, Sun Asia Enterprise Co., Ltd. is one of the primary polycarbonate sheet suppliers since 1990. Multiwall polycarbonate sheets, solid polycarbonate sheets, frosted polycarbonate sheets with other wide range of polycarbonate sheet solutions for traditional construction, civil engineering, interior design and lighting industries.
SUN ASIA polycarbonate sheets are outstanding for impact strength and high temperature resistance. As well as excellent transparency and surface brightness, good chemical resistance, recyclable and safe.
With both advanced polycarbonate sheet technology and 32 years of experience, SUN ASIA makes sure to meet each customer's demands.
Contact
Sun Asia Enterprise Co., Ltd.
No. 4, Si Wei Road, Hsin Ying District, Tainan 730, Taiwan
+886-6-653-0387
+886-6-653-0525
Send an Inquiry Now
For any further question, please fill out the inquiry form, we will get back to you as soon as possible. Thank you!
Find Us