2012 Furniture, Home Decoration Exhibition Manual in Kaohsiung World Trade Center
2012/03/21
SUN ASIA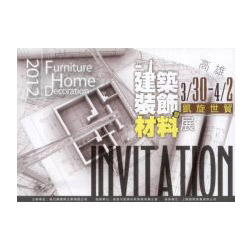 Traditional construction methods, regardless of the use of Polycarbonate sheet, glass or plastic sheet, when the sun is hot in the mid day, room temperature will form stuffy and hot which makes you feel unbearable when there is no air convection.

The portfolio can be fully resolved. Frame with sheet metal design point of view the use of shutter twinwall insulated centre structure which completely block direct sunlight from entering, it reduces the increase of heat.
The new generation structural design which is suitable for skylight and interior combine with multi concept of shutter, optical, thermal insulation, anti-UV and fire-retardant. This outbreak the traditional Twin-wall Polycarbonate sheet with the advance technology and multi-axis precision to meet current requirement of energy saving and eco-friendly round the world - SHUTTER TWINWALL SHEET.

We will show in 2012 Furniture, Home Decoration Exhibition Manual.

Exhibition Profile:
(1) Green Building, Intelligent Building and Building Materials.
(2) ECO Building, Equipment.
(3) Glass Materials.
(4) and other 5 district.

WELCOME TO VISIT.
Exhibition Schedule
Exhibition Dates & Hours: Mar. 30 (Fri) ~ Apr. 2 (Mon), 2012 / 10:00 am to 9:00 pm
Exhibition Venue: Kaohsiung World Trade Center
Booth NO.: 6
Booth Company Name: YI SHENG ENTERPRISE CO., LTD. (SUN ASIA corporates with dealer this time)
Website for more information: http://www.top-link.com.tw/web/2012/203/index.php